At Fleur Animal Hospital, serving Des Moines, IA, we strive to provide our patients with every advantage. When diagnostics are needed, radiology is a vital and life-saving tool. We want our clients to feel confident about the methods we use. Keep reading to learn more about radiology and how we use these tools to better care for your pets.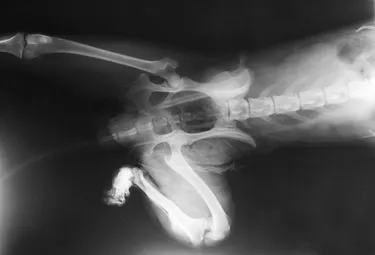 What Is Pet Radiology?
Radiology uses x-rays to diagnose internal medical conditions. Radiology is often necessary to provide your pet with precise care. In extreme situations, radiology can be the difference between life and death for your furry family members. X-rays are used to examine your pet's internal organs and bone structure.
Are Radiology Services Safe for My Pet?
The biggest concern pet owners have is whether or not X-rays are safe for their pets. Although your pets will be exposed to radiation during their diagnostic tests, the level of radiation your pets are exposed to is incredibly low. The level of radiation your pets are exposed to during X-rays is so low that it is even safe for pregnant females or baby animals.
What Are X-rays Used for?
In general, radiology services are used for the following reasons:
Bone health: It is often necessary to examine an animal's bone health. If your animal is injured or showing signs of bone health issues, X-rays can give our vet the answers needed to provide the best treatment.
Internal organ health: Radiology services can help our veterinarian measure the size, shape, and position of your pet's internal organs. This is crucial in order to identify life-threatening abnormalities.
Identify tumors: X-rays are also used to find tumors inside your pet.
Identify intestinal blockages: Intestinal blockages can cause a great deal of health issues for your pet. Identifying these blockages early on will help our vet provide the best care.
Talking with our veterinarian is the best way to understand the tools and methods that are used when caring for your pet. If you have concerns about the use of radiology services in your pet's care, sitting down with our vet is the best way to get all of your questions answered.
To learn more about our services or to schedule a consultation, contact us at Fleur Animal Hospital, serving Des Moines, IA. We are happy to answer your questions. Call us today at (515) 285-1297.